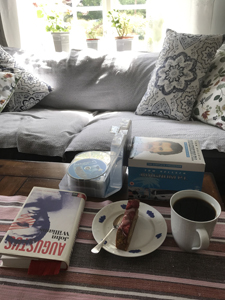 The Summer Sale is in full effect. All charts are available at reduced prices; 20% off on all compositions, and 15% off on all arrangements. If you feel you need to revitalize your band's repertoire for the upcoming rehersal period, there are many exciting and challenging charts to choose from.
I'm still on vacation. With a cup of coffee and a piece of cake, a good book, and the complete DVD collection of the show Magnum P.I. (the Selleck version), I know I will be well rested and fit for the work season coming with the autumn.
I wish all you visiting here, a really nice and happy summer!