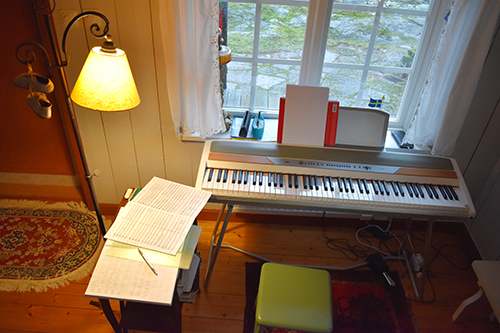 This very strange and perilous year 2020, is about to fold its business and give over to the new, unwritten and untold 2021. I sincerely hope that the coming year will be the year when the pandemy subsides, the world finally seriously adresses climate change and environmental depletion and extinction of species, and that we can recreate this life of social events and in-person contacts that we had to abandon for most of the now leaving year.
I have spent the holidays at my countryside summer house where I've taken long walks, read books, fired up the stove, and done some composing. Just today, the 31:st, I finished a short poem – with Swedish lyrics – for Big Band, that will be a part of a suite portraying the four seasons of the year; this part is the summer. As soon as it's edited, it will be published here.
The December Sale, ends with the 31:st. There will, as always, be a summer sale, but that won't be until June.
I wish all you visiting here: A Happy New Year! May you have a great 2021.