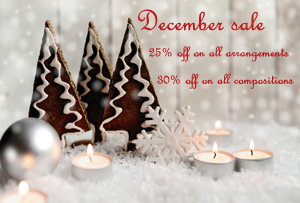 Between December 1st and 31st, there will, as usual, be a sale. Take the opportunity to buy unique, fantastic sounding and fun to play Big Band charts at a discount.
Because this year is so special, the reduction will be 25% off on all arrangements, and 30% off on all compositions.
Now, when the Corona pandemy ravage the world (as it has for almost a year), and all social activities are shut down due to the need for social distancing, I believe that we have to look forward to a time when we can meet and spend time together unrestricted: The time after Corona. This is why I keep writing music, and arranging recurring sales; because it reminds me of how fun it is to play with others.
Stay safe everybody! I wish all of you visiting here the best.
P.S The contact form on my site is still not working properly, and I'm working to solve the issue. If anyone would want to make contact, there is an e-mail address given in the "Instructions" column, seen on the right side when viewing the individual products. D.S