…of the Summer Sale, that is!
The Summer Sale of this year, ends on August the 31:st. Take the opportunity to buy great charts at a great discount, to kickstart your band's autumn rehearsals. 30% off on all compositions, and 25% off on all arrangements!
Please, also note that the contact form on the web page seems to be not working. Anyone trying to make contact should use "contact(at)danieleng(dot)com". I'm trying to fix this really odd problem, but so far I haven't been able to make it work properly; not even diagnosing the problem causing the malfunction.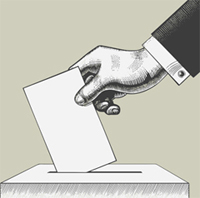 In Sweden, we head for a general election on September 11:th, where we elect parliament, regional and municipal representatives. The campaigning from all parties has been feverish and quite unfocused, and it seems like the number of undecided voters – or voters deciding in the last moment, even right at the ballot box – is unusually large this year. We'll see where it all ends up, hopefully it won't take as long as after the election of 2018 to form a cabinet (it took 134 days….), but depending on what government we get in Sweden afterwards, there may be changes in the over all conditions for practitioners of cultural professions.