Late June, early July, is in Sweden the time of long, bright nights where it feels like sunset is never happening. It's the time of vacationing; to rest, recover and to just be lazy. I love this time of the year.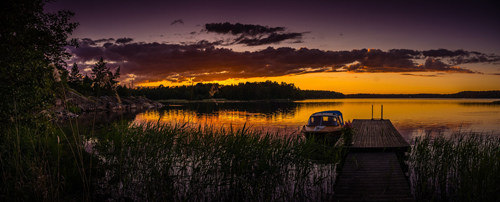 After a really tough spring for everybody and with the Corona pandemy far from over, I hope these long, romantic nights of June and July can bring rest, respite and recuperation for us all. I, on my behalf, plan on being at my summer house for as many weeks as possible, to get away from the city's noise and bustle.
The summer sale is fully under way. Take the opportunity to buy unique and stimulating big band charts at a discount to reinvigorate your band's repertoire for when it's possible to have rehearsals again. The reduction this year is more than usual because of the special circumstances, and the sale prices are now 25% off on all arrangements, and 30% off on all compositions.
I wish all you visiting here a great Summer!