As usual, there will be a Summer Sale. Because the circumstances are so special this year, I have decided to increase the discount. The new sale prices are 30% off on all compositions, and 25% off on all arrangements.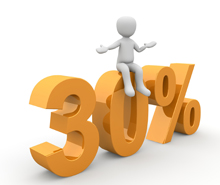 The sale is, as usual, between June 1:st and August 31:st. It can be good to look forward to playing some new and unique charts with your band, once the restrictions finally are over.
Stay safe everybody! I wish all you visiting here to stay healthy, and to have a really nice summer.