The Summer Sale ended with August but – at least here in Sweden – the summer did not. Though we're soon into October, the weather is still warm and sunny and today I even saw bees buzzing around the still flowering plants in the garden. Weather-wise it feels more like late August, than late September.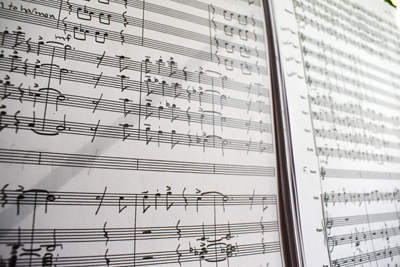 As well as the bees, I have been busy too. Just the other day, I finished work on a new composition based on Japanese scales and modes, titled "The Frog and the Banana Tree". It's a vocal composition, for a female vocalist, and the lyrics is inspired by Matsu Basho's writings and haikus. Right now I'm editing the hand written draft score – seen here to the right – in Finale and when the score and the parts are finished this new chart will be published in the web shop.
Other than that, I hope that lifting of the restrictions in many countries will not lead to an increase in infection spreading again, so that societies all around the world slowly can go back to more normal conditions for everybody.
Still: Stay safe everybody, and be careful! This Corona virus seems to be able to spring nasty surprises on us, but I hope the pandemic really, really is subsiding now.