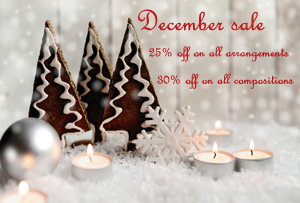 Between December 1:st and 31:st there will, as usual, be a sale. The discount is 30% on all compositions, and 25% on all arrangments.
Take the opportunity to buy great sounding, stimulating and exciting charts at lowered prices. Maybe as a Christmas gift, or to reinvigorate your band's repertoire for the spring season.
Stay safe everybody! Lets hope that the pandemic is declining, despite these new mutated variants coming up.